The shetland sheep
Shetland sheep, native to the rugged Shetland Islands in the South Atlantic Ocean, north of Scotland, have very soft, fine, crimped wool. Shetland wool comes in many different natural colours.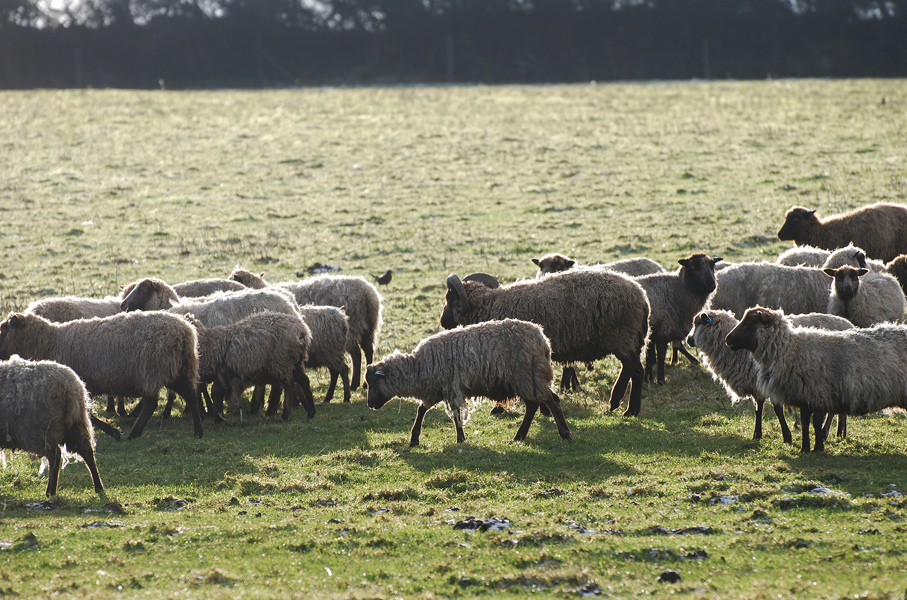 The colour of the Shetland sheep
Shetland sheep are known in 11 colour varieties: White, Light Grey, Grey, Emsket (bluish grey), Shaela (dark steel grey), Black, Musket (light grey-brown), Fawn (dark honey brown), Mioget (light honey brown with golden tones), Moorit (between Fawn and dark red-brown), Dark Brown.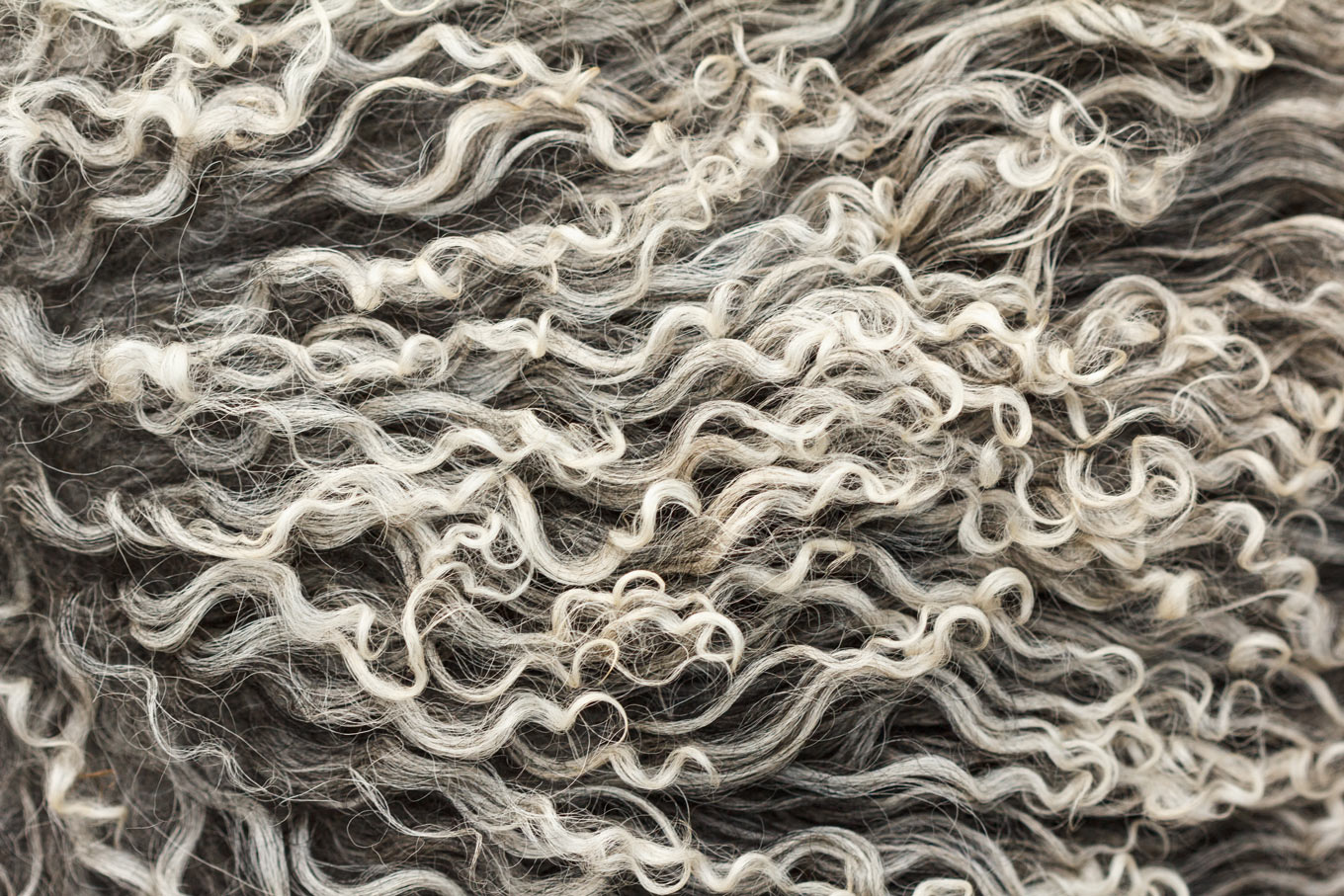 The properties of Shetland wool
Shetland wool is very fine and yet robust. The fibre is fine and has a fine crimp. This makes Shetland wool fine, fluffy and elastic. Shetland wool can be worn directly on the skin without scratching.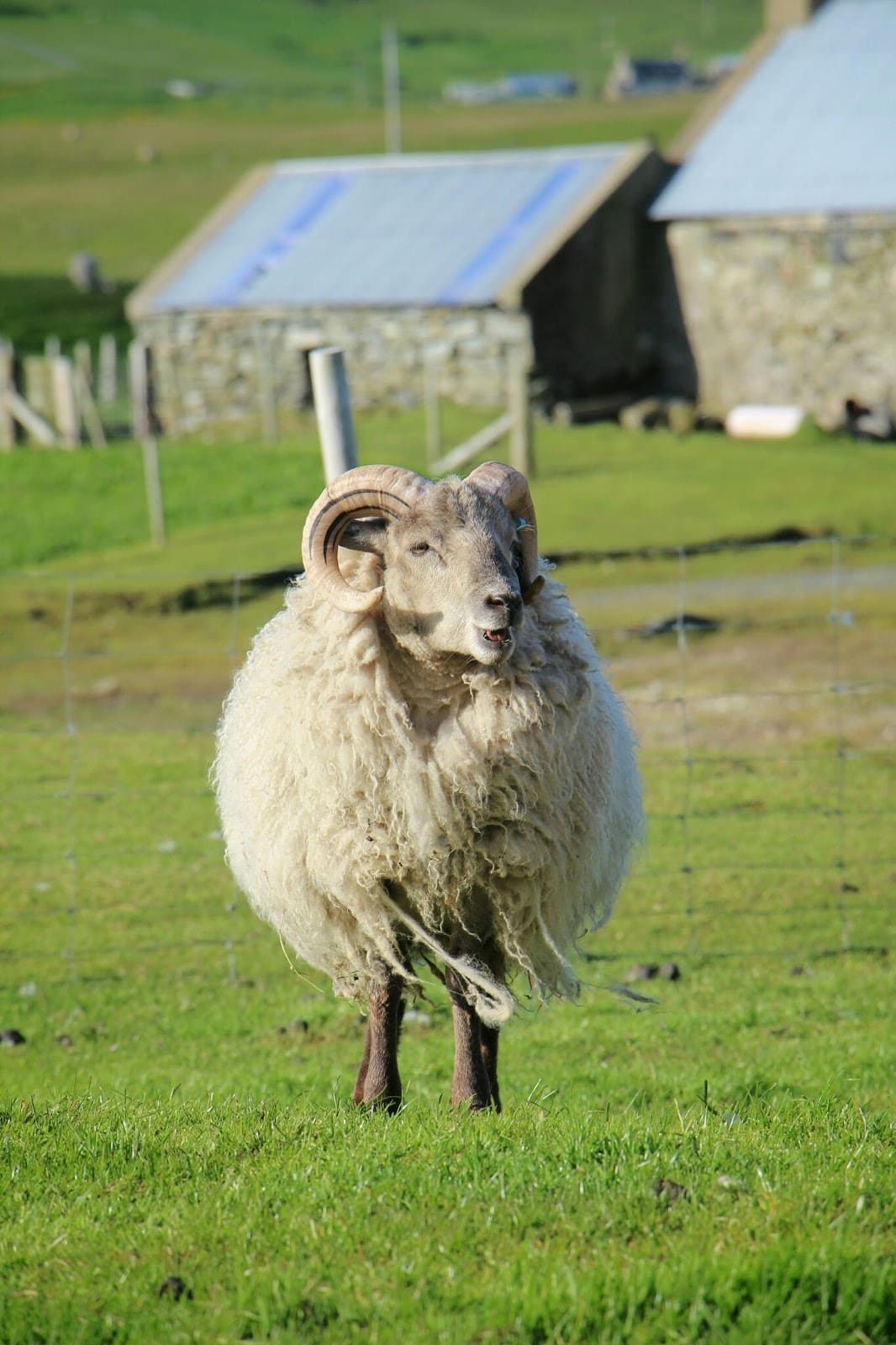 The origin of the Shetland sheep
Shetland sheep originate from the Shetland Islands near Scotland and are closely related to the already extinct Scottish "Dunface". Shetland sheep are still considered to be extremely easy to care for and can be kept in regions where farming would not normally be possible.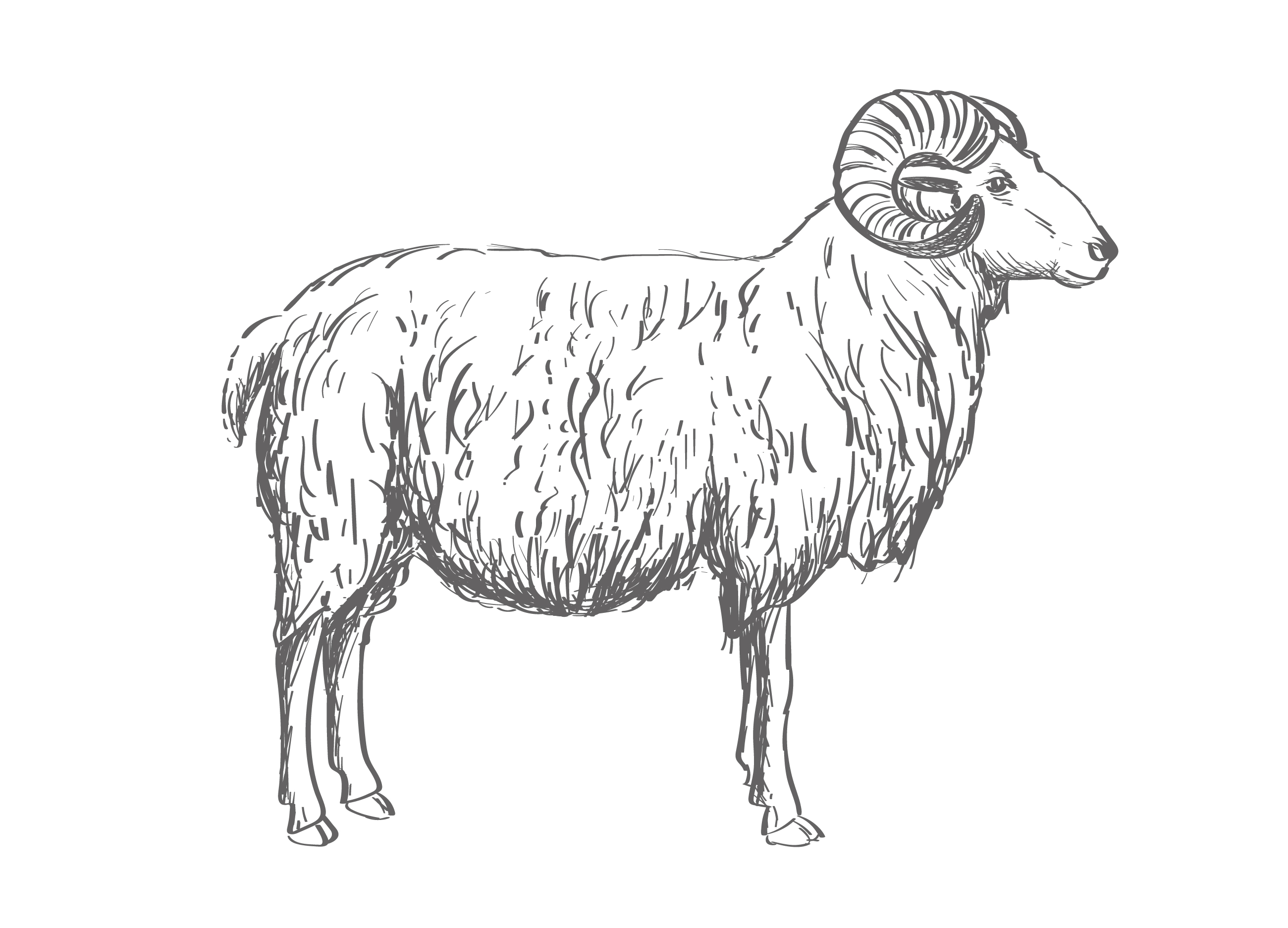 The physical characteristics of the Shetland sheep
Shetland sheep belong to the Nordic short-tailed breeds. Shetland sheep are considered a very small sheep breed. The males weigh 40-60 kg and the females 30-45 kg. Among their oldest relatives are the sheep of the Vikings. Shetland sheep are considered very hardy, undemanding and long-lived.