Our promise to mother nature.
In all our felting and knitting processes, we use exclusively pure Tyrolean Mountain Water and go without any chemical auxiliaries. Therefore, the used water is not being contaminated. This makes our primary production processes completely natural and non-polluting.
We have a genuine love for Mother Nature and are ready to take responsibility for the future of our planet. Since our foundation, our guiding principle is a famous saying from Charles Darwin: "Whatever goes against nature's way will not last for long"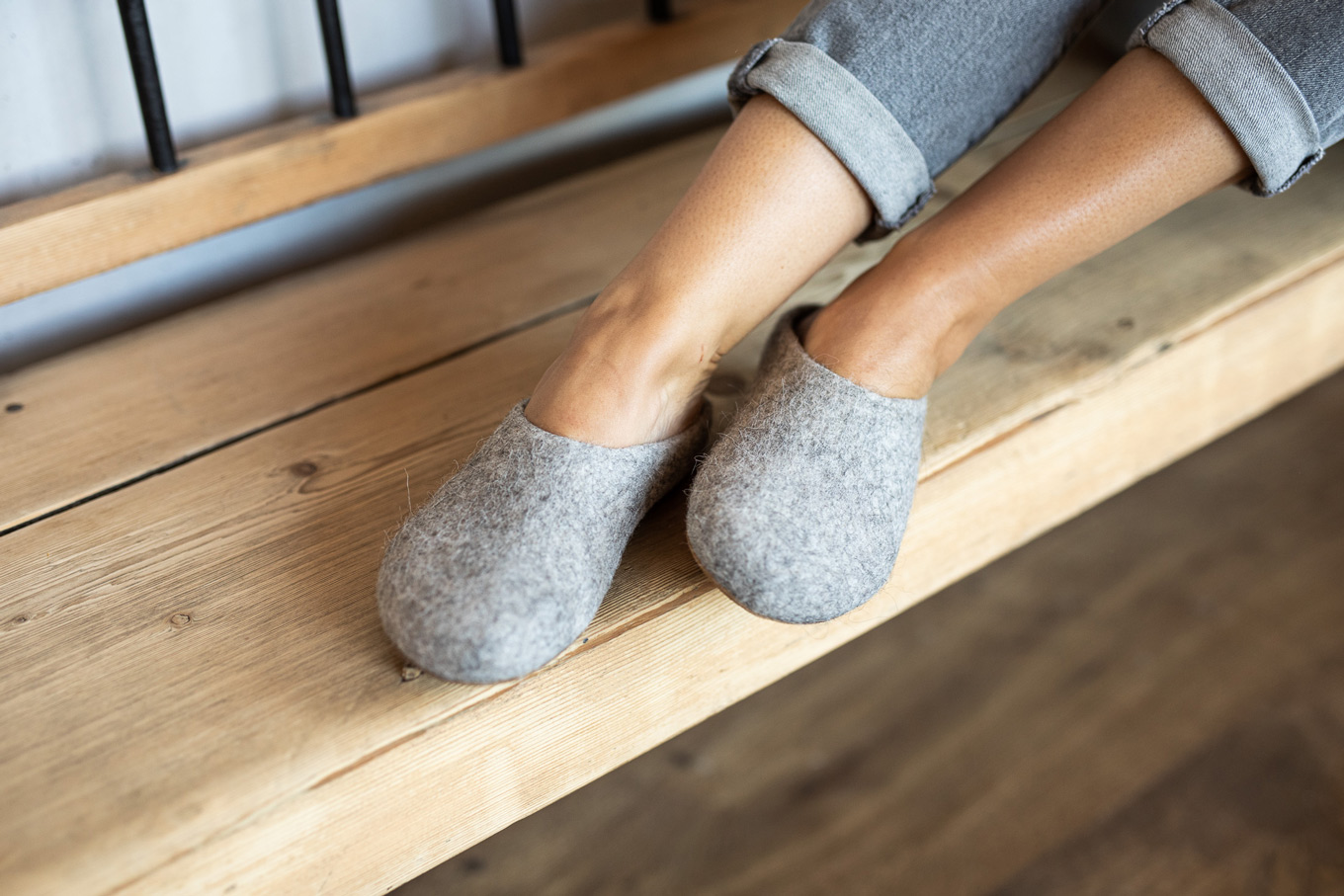 What happens with our wool-waste?
The use of regrowing materials allows us to craft products that are in harmony with nature. All our wool-waste is recycled through a special method that allows us to re-integrate it into our processes.
Our development focus is currently on becoming even more sustainable and environmentally conscious. Local farms, short transport routes and untreated processing are in our core. Because of new recycling machines, wool waste can now be recycled. Through energy-efficient machine settings and the optimization of the utilization of the production equipment, we can continuously minimize the environmental impact.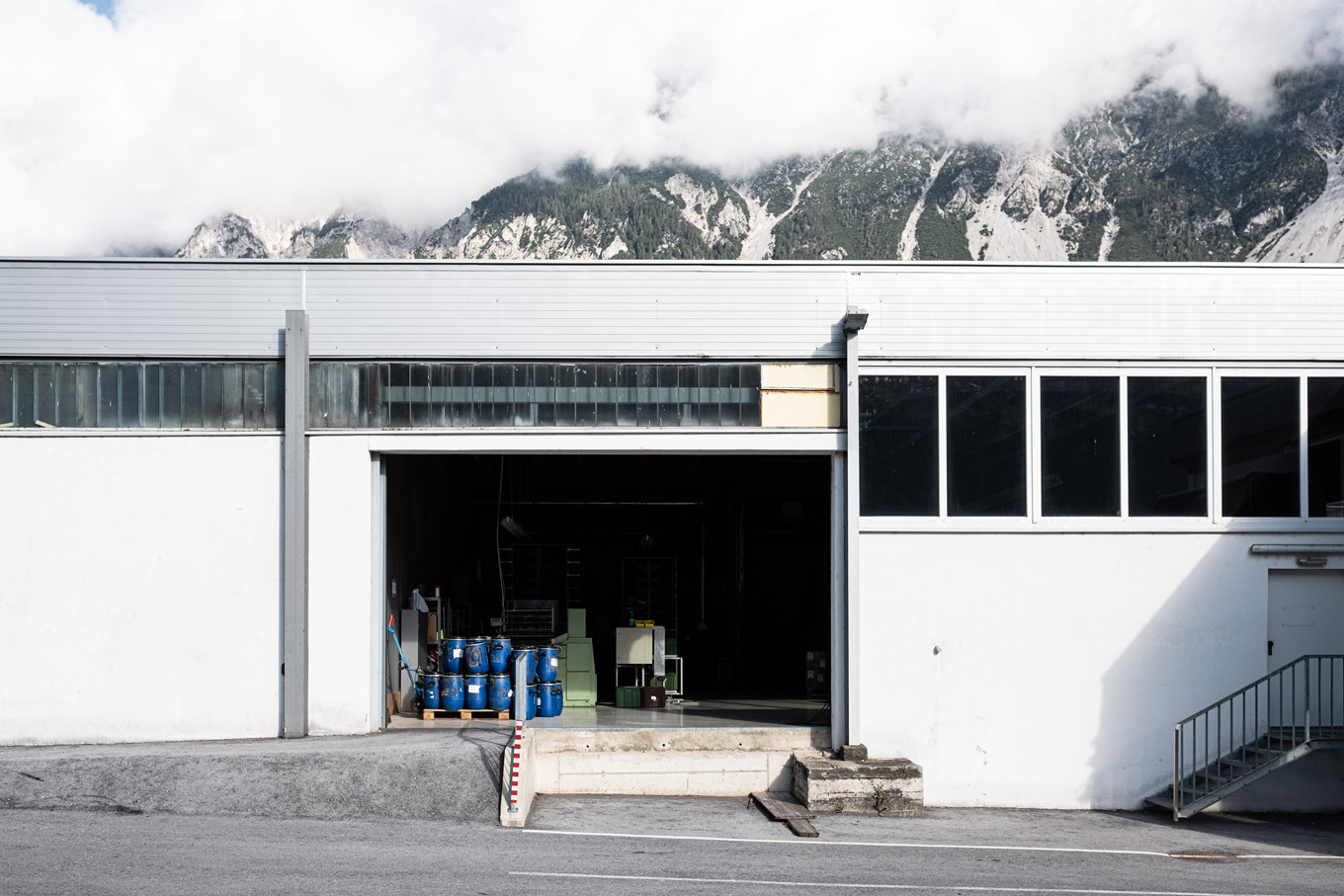 "Our ambition an goal is to pollute the environment as little as possible. Thanks to our compensation program - our emissions are zero now."

Gerhard Gottstein, owner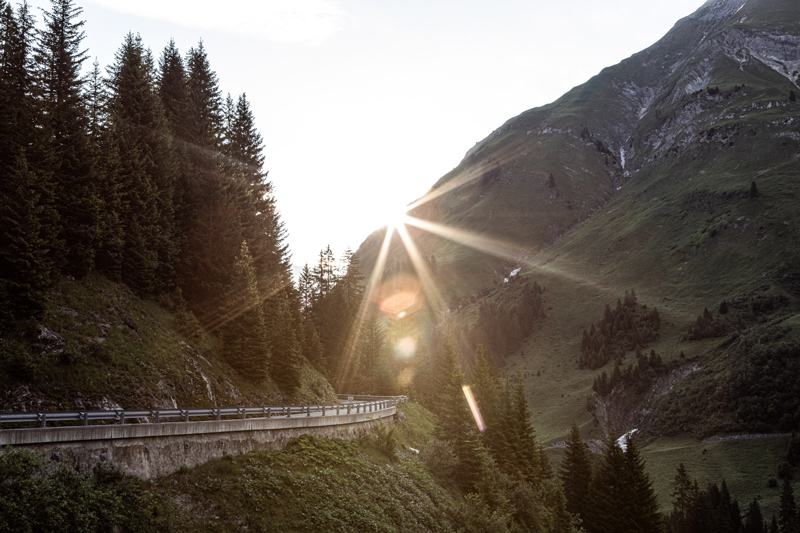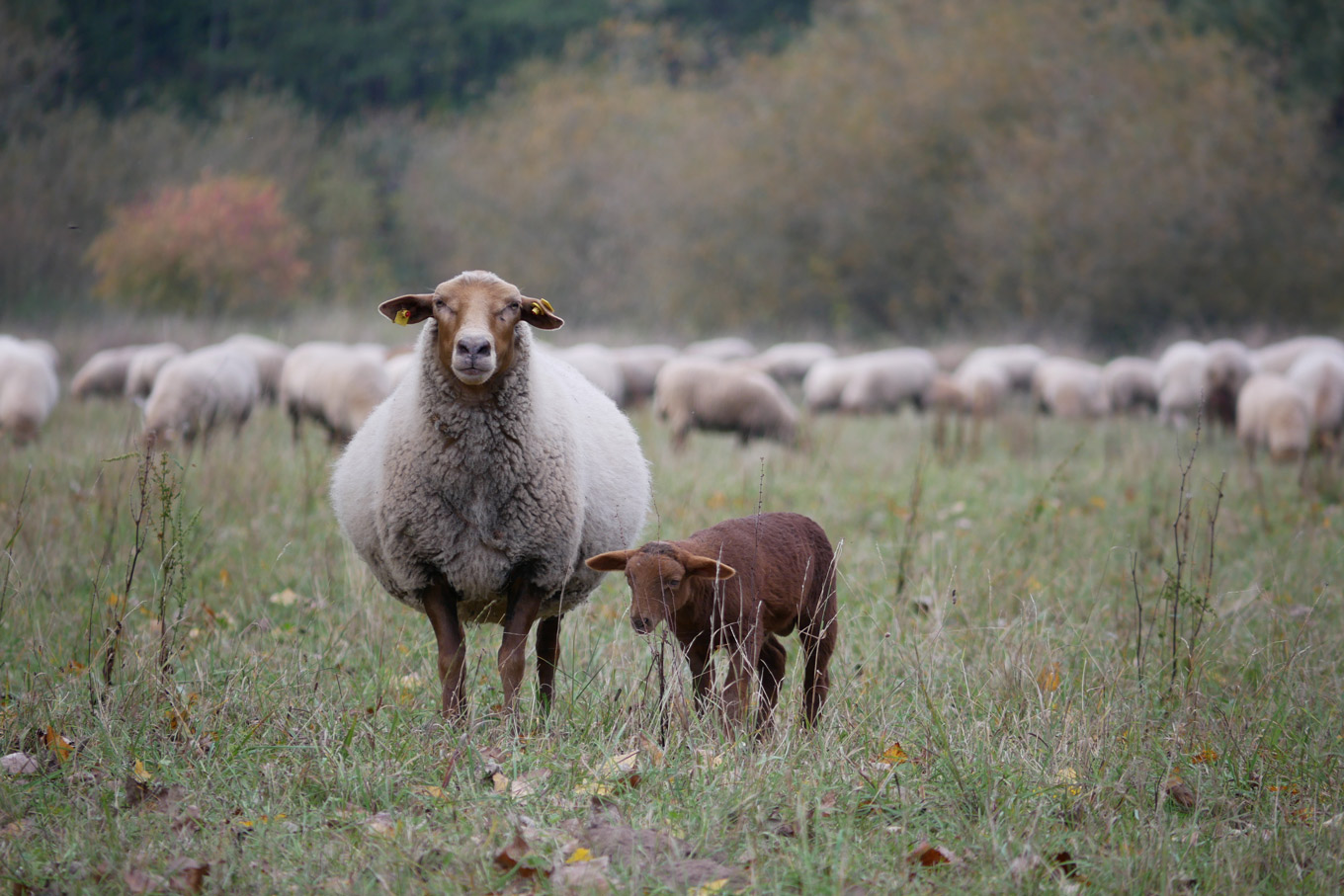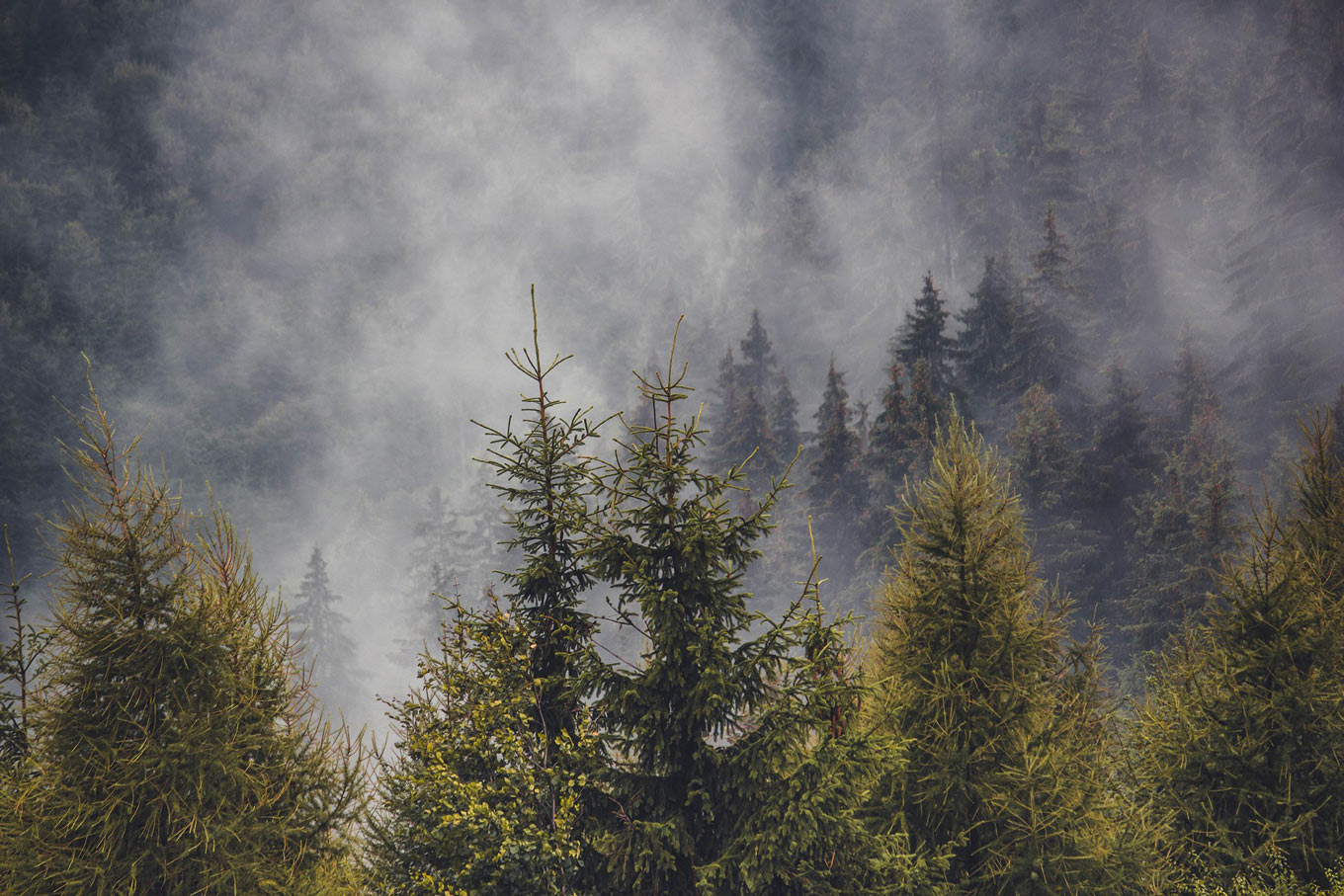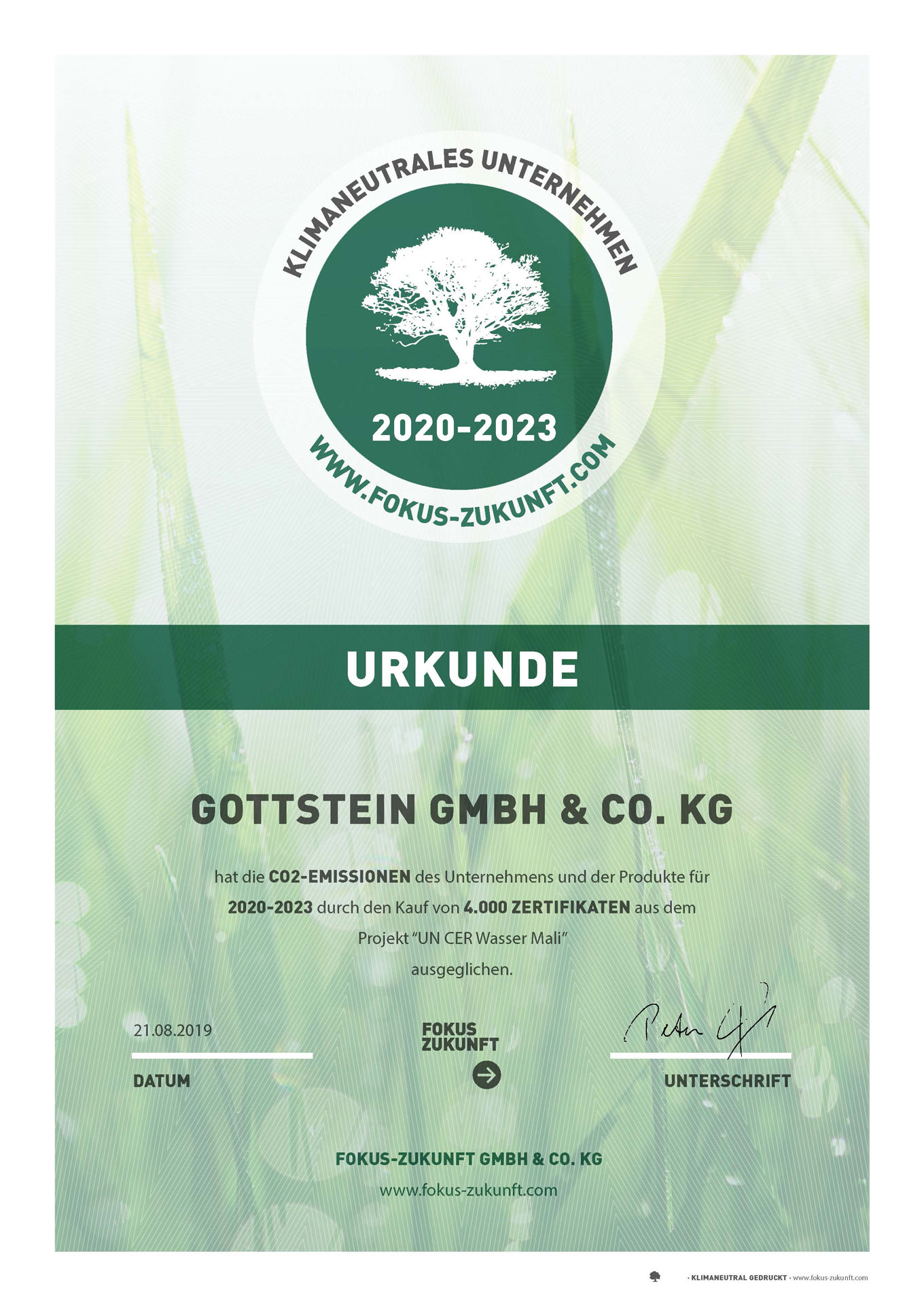 Gottstein is climate neutral
Together with the organization zukunftswerk we test our company every year for the emissions of carbon dioxide. The so called Corporate Carbon Footprint calculates the footprint of all business activities and is therefore the basis for our climate policy and climate protection.

We are not naive to believe we can go without all emissions just because some factors - such as transportation - are inevitable. Yet it is our ambition to minimize the emissions as much as possible. This is why we work with highly energy-efficient machines and optimize the capacities of our machinery. This helps to save energy. Additionally, a large part of our value chain is made by hand where no carbon dioxide is expelled.


The best way for us to reduce emissions is the choice of our production materials. Since we almost exclusively work with regrowing resources such as wool, cork and rubber, the environmental burden is minimal.
more about the processing of the wools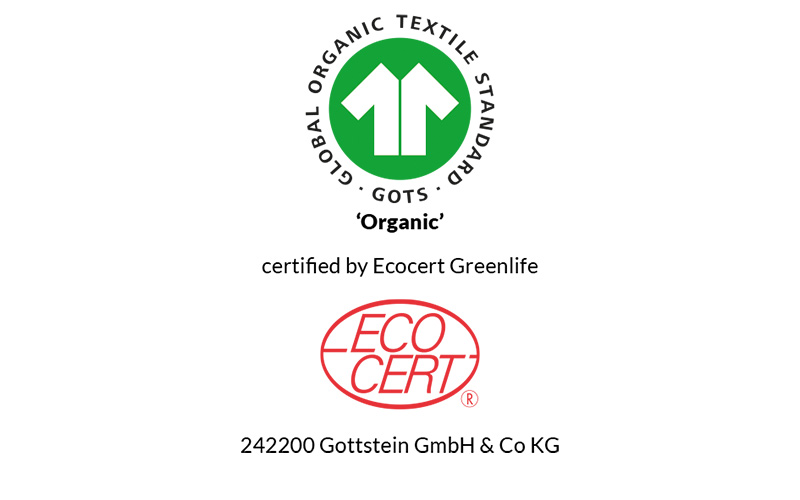 GOTS Zertifikat
We have expanded our felted wool-product portfolio in the GOTS area. Some of our boiled wool have been GOTS certified since August 2021.