The yak wool
---
Yak wool is one of the noble wools. Thanks to its fine, filigree fibre structure, yak wool does not scratch. The hardy animals are the livelihood of the mountain nomads living in the Himalayas.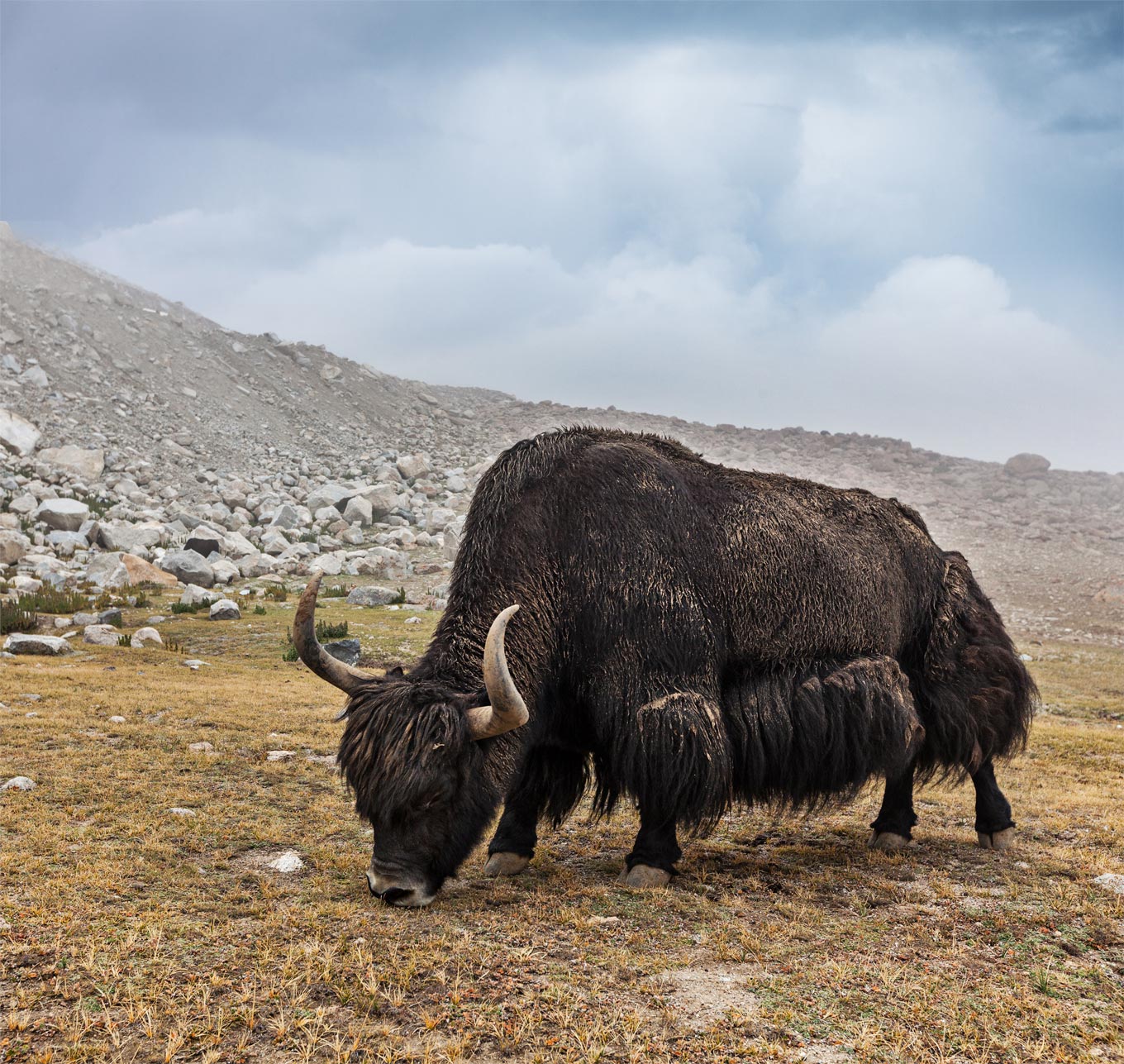 The colour of yak wool
Yak wool comes in the colours black, brown, grey and white. However, there are also pied animals. Due to its fibre structure, yak wool is warm even in sub-zero temperatures and can absorb more than 30% of its own weight in moisture. Thus, the material only feels wet once it has really soaked up. The special feature: Yak wool is combed out and not sheared.
The properties of yak wool
The fine yak wool does not scratch. Especially the undercoat of the young animals stands for maximum quality. The yak's fur has a three-layer structure. The fine wool is directly on the skin of the animal and is used for our fine felt slippers made of yak wool. Above this is the transitional wool, which is somewhat coarser, and above this is the protective, firm top coat.
The origin of yak wool
Yaks originated in the Himalayan mountains and Tibet and are descended from the wild yak. The breed was domesticated more than 3,000 years ago and is now much smaller than the wild form. Yaks live in the highlands of Central Asia at altitudes of up to over 6,000m and feel very comfortable in these hostile conditions. For mountain nomads, yaks form their livelihood.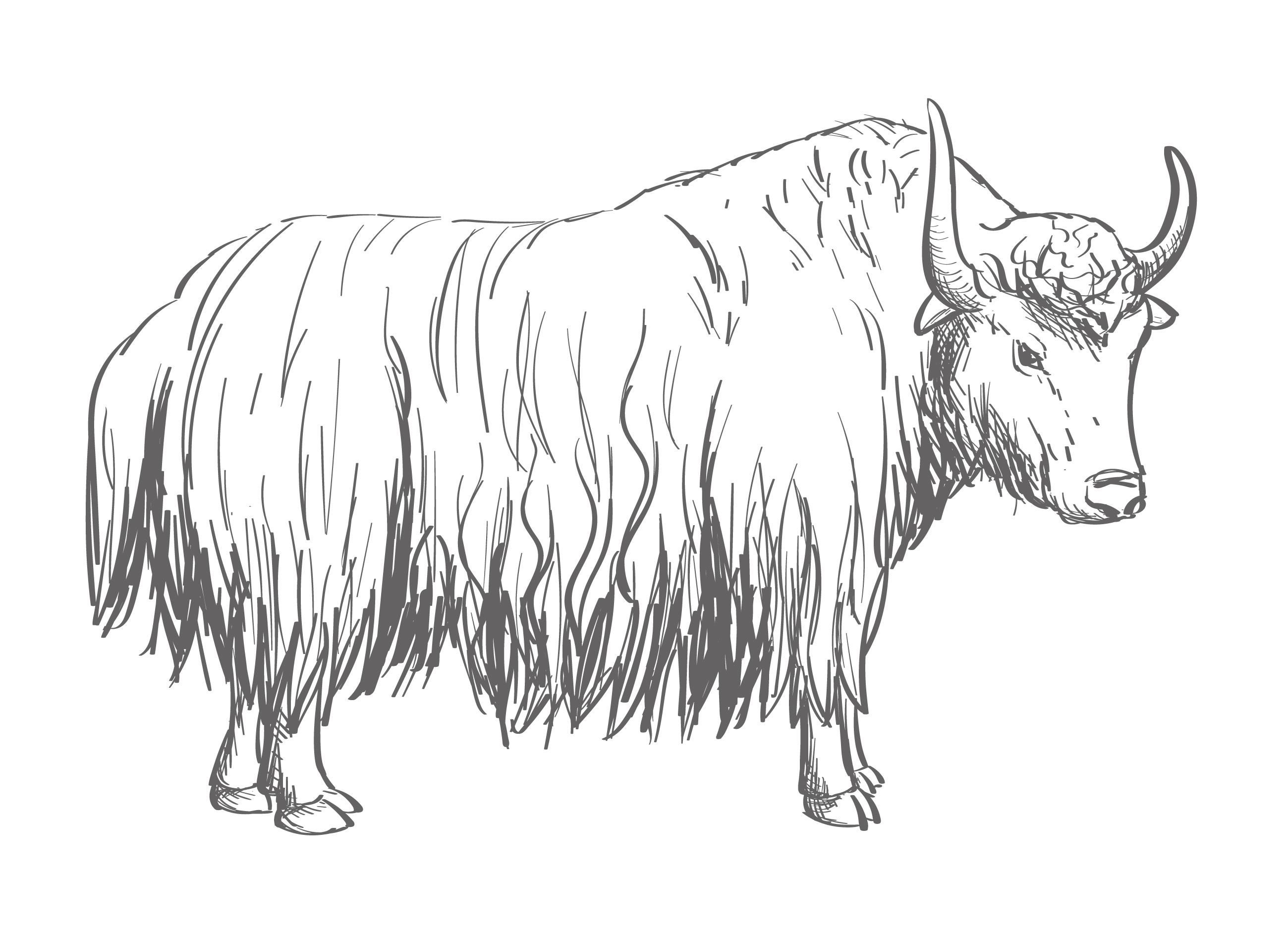 The physical characteristics of the Yak
Yak cattle can be recognised by their typical hump, the horse-like swaz, the long coarse hair and the dense undercoat. They are the only species of cattle that has this special woollen coat, which is traditionally combed out in spring. The animals, which do not smell particularly good, communicate through their body odour and their typical grunting sounds. The name yak means "grunt ox" in Tibetan. The yak comes in the colours black, brown, grey and white, but there are also pied animals.